Sermons Online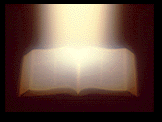 Illuminating God's Word to You

One of our goals here at Bible Baptist Church is to get the Word of God to as many people as possible. Although worship at the local New Testament Church is God's plan, we realize that not everyone in America can make it to our church. So we are using this medium as a way of reaching people, particulary the lost and the hungry.

Click on a link below to listen to a sermon.
8/16/2020 - "Never Never" - Pastor Mike Landrum
9/02/2020 - "Spiritism" - Pastor Mike Landrum
9/13/2020 - "Do You Remember Your Birthday?" - Asst. Pastor Jeff Miller
9/27/2020 - "Who Do You Think You Are?" - Bro. Jimmy Chapman
11/1/2020 AM - "Where Lies Your Refuge?" - Pastor Mike Landrum
11/1/2020 PM - "Because it is Necessary" - Asst. Pastor Jeff Miller
2/28/2021 PM - "Making Mountains Out of Mole Hills" - Pastor Mike Landrum
3/7/2021 PM - "This One Thing I Do" - Pastor Mike Landrum
3/3/2021 PM - "Three Men" - Pastor Mike Landrum
3/14/2021 PM - "More Than Praying" - Pastor Mike Landrum